GetD (Future 3D Tech Group), leading 3D manufacturer and global provider of smart 3D solutions debuts new product for its passive 3D systems at ShowEast 2015
Time:22/10/2015
2020-06-02
FOR IMMEDIATE RELEASE.Hollywood Florida - Shenzhen, 10Oct. 2015.
GetD (Future 3D Tech Group), leading 3D manufacturer and global provider of smart 3D solutions debuts new product for its passive 3D systems at ShowEast 2015.
________________________________________________________________________________
Hollywood Florida –GetD – As the powerful 3D market leader in China, GetD (Future 3D Tech Group, Shenzhen) will showcase for the first time at ShowEast its extensive range of 3D cinema solutions while debuting new products for their market leading passive systems in China.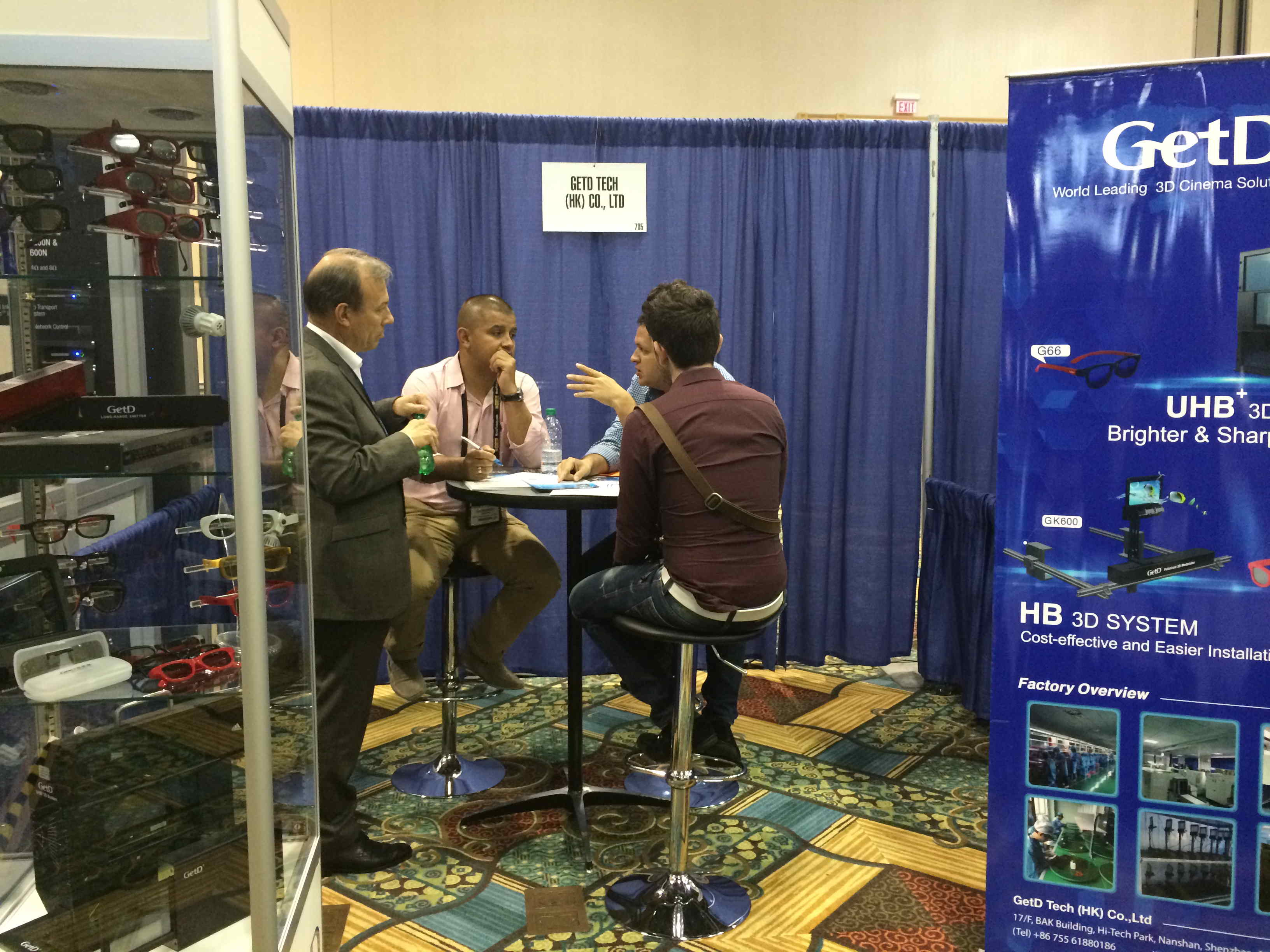 During ShowEast 2015at the Diplomat Resort, GetD is inviting all attendees to stop by booth #705 on the trade-show floor. GetD team will be happy to tell your more about the added values of GetD 3D solutions.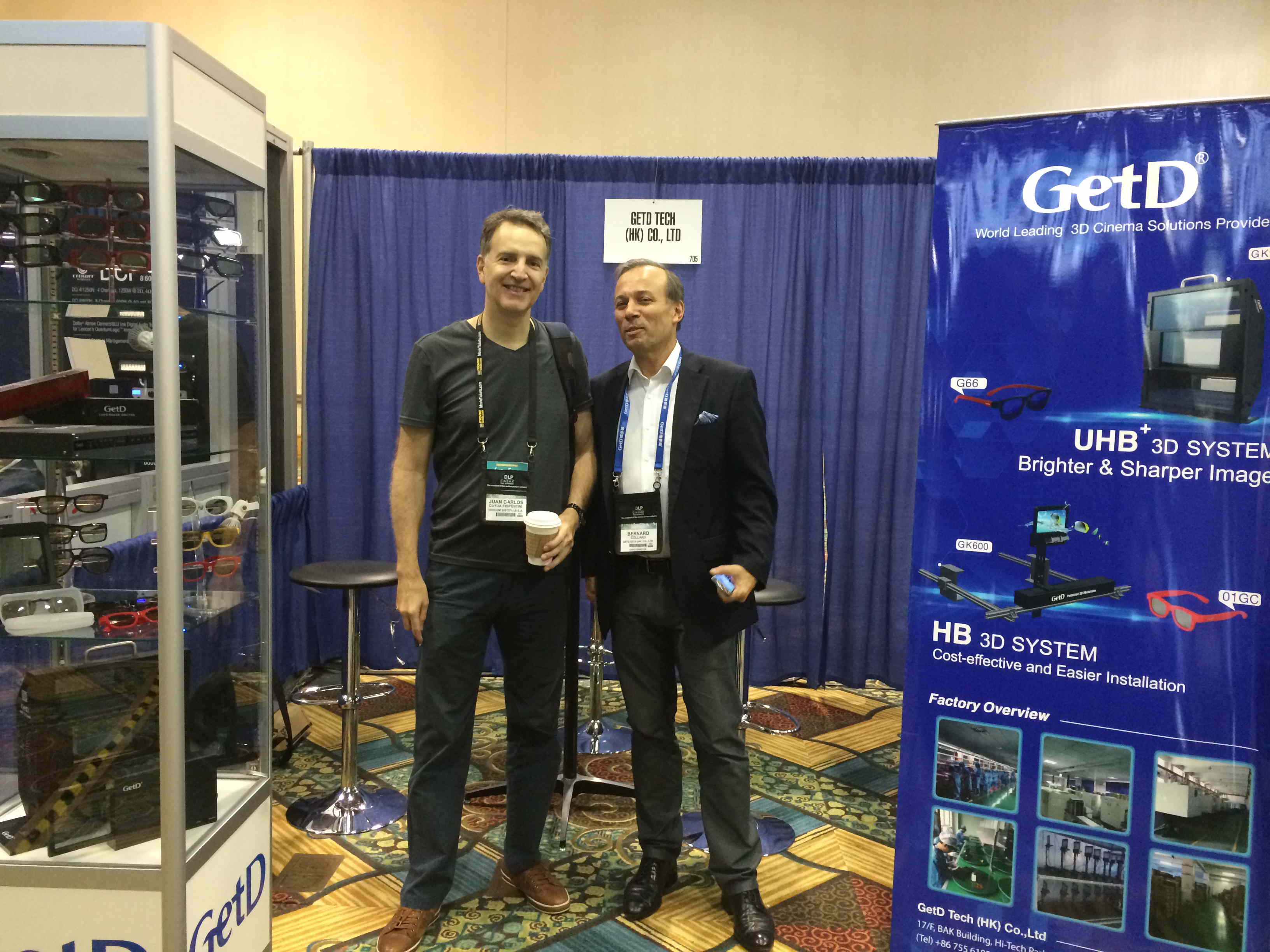 On display at the GetD booth will be the debut of the new Ultra High Brightness system GK910 perfect match for larger silver screens while GetD regular High Brightness systems are the undisputed solution for your smaller venues.
With very competitive prices straight form the factory, GetD is excited to show their products range and is looking forward to collect reactions from visitors involved in the South American growing digital cinema market. In addition, quality, service, up to 5 year warranty terms and high production capacity including various categories of 3D glasses, are some of GetD assets when approaching new markets.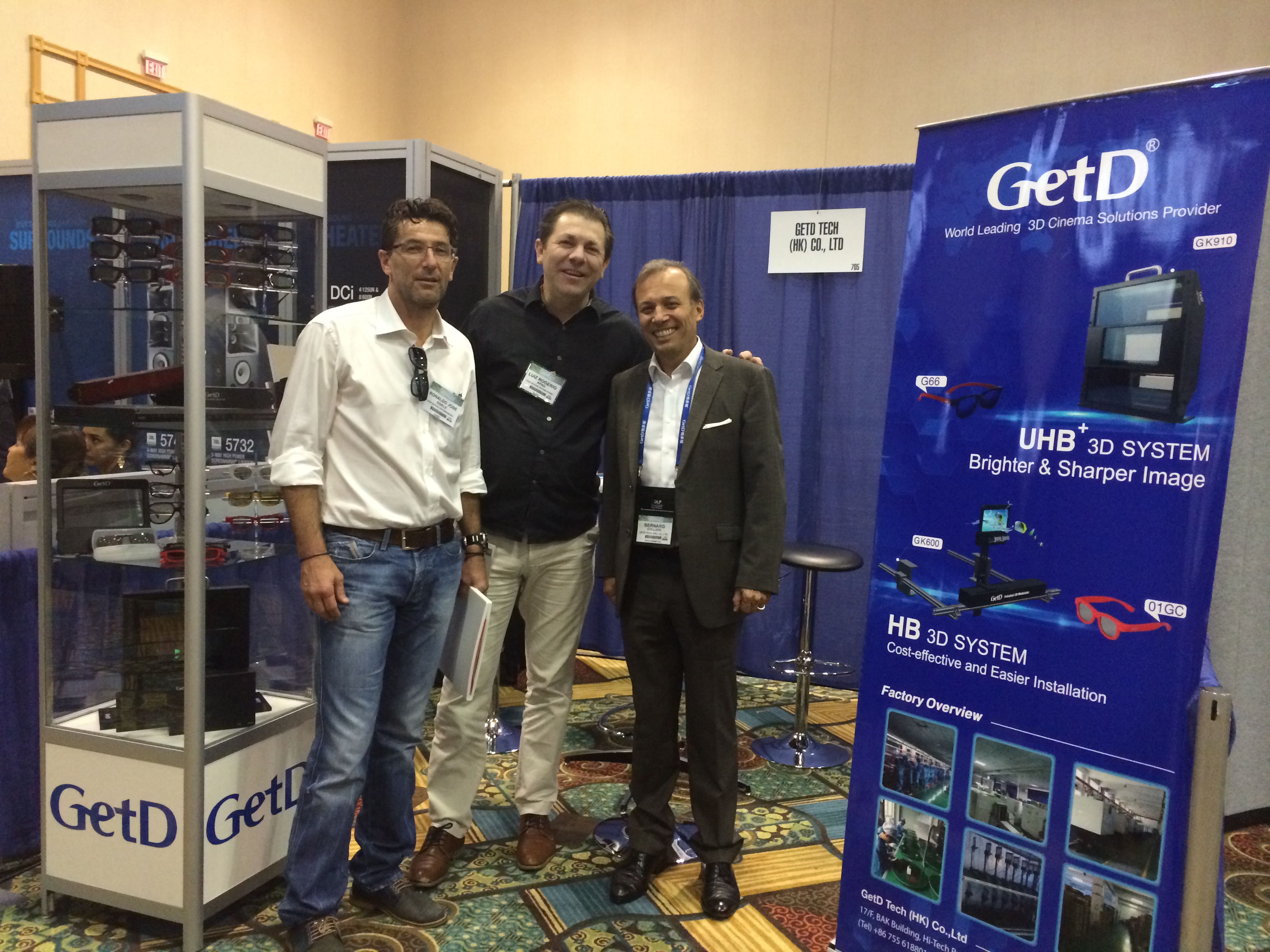 Peter Ruan, CEO of FUTURE 3D TECH GROUP noted, "Exhibitors will have more 3D screens for a very reasonable investment and will enjoy more programming flexibility, which means more tickets sales! In China, where GetD is market leader, almost 100% of the screens are 3D screens and 5.000 new screens have been installed each year since 2012! The moviegoersare indeed looking for a much richer, brighter and more immersive experience while the exhibitor dramatically improves his 3D capacity offering more diversity to their movie goers!"
To see all the vast array of GetD smart 3D cinema solutions visit them at ShowEast 2015, October 13-15 (booth #705).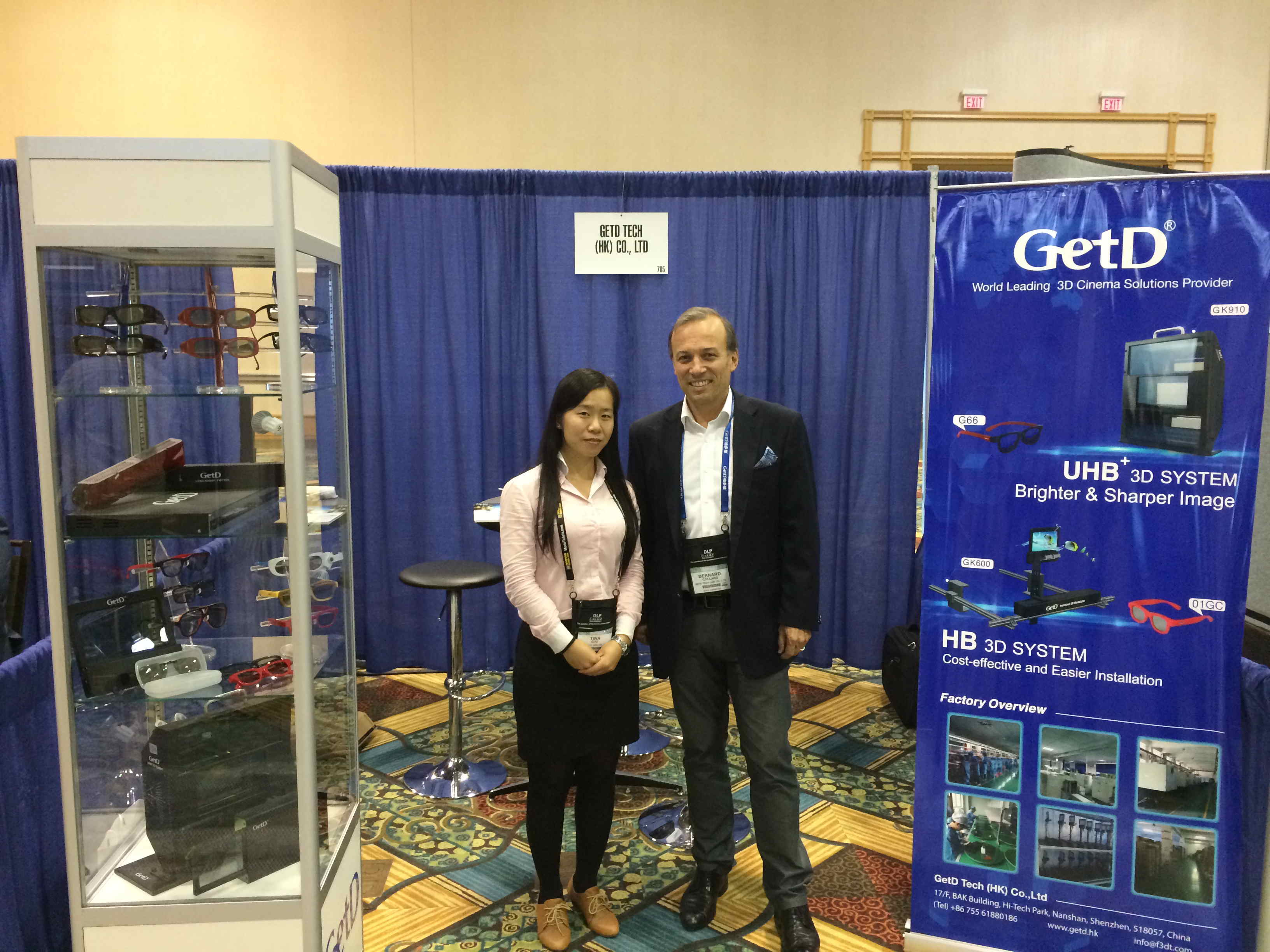 About GetD:
GetD Tech (HK) Co., Ltd ("GetD"), founded in 2005, is a fast-growing 3D products manufacturer and supplier. GetD is headquartered in Shenzhen, China, with key partners in USA,Europe, Russia,Turkey and India. With 6,000 ㎡ factory and 500+ employees, GetD has developedqualified 3D systems and glasses for cinema, home theater and educational market. GetD is committed to deliver high end quality products at very competitive price as well as customer-oriented services. All GetD cinema products are on Disney & Sony lists of approved 3D equipment with up to 5 year warranty.
More info at http://www.getd.hk/index.asp
GetD Media Contact: Mrs. Jessica Du, Email: Jessica.du@f3dt.com